By clicking the heart next to an interesting product, you put the item on your personal wishlist. Here you can remember items for later and look at them again.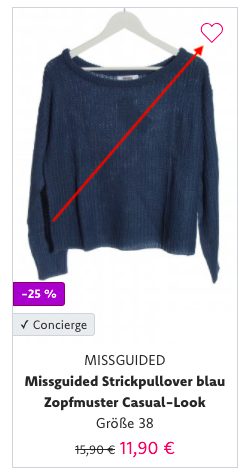 In addition, you activate the price alert: As soon as a price reduction is made on one of your marked products, you will receive a corresponding notification. This way you will always be informed about discounts and won't miss any special offers.
But be careful!
You cannot reserve the product by marking it. As long as you have not yet purchased it, your desired item can still be sold.