You want to become a part of our community, buy new treasures or sell sorted out clothes? We are happy that you want to become a member! Here we explain in a few clicks how you can register.
For registration you have the option to register via email or Facebook.
Registration with your e-mail address:
Click here to register via email if you don't have a user profile at Prelved yet.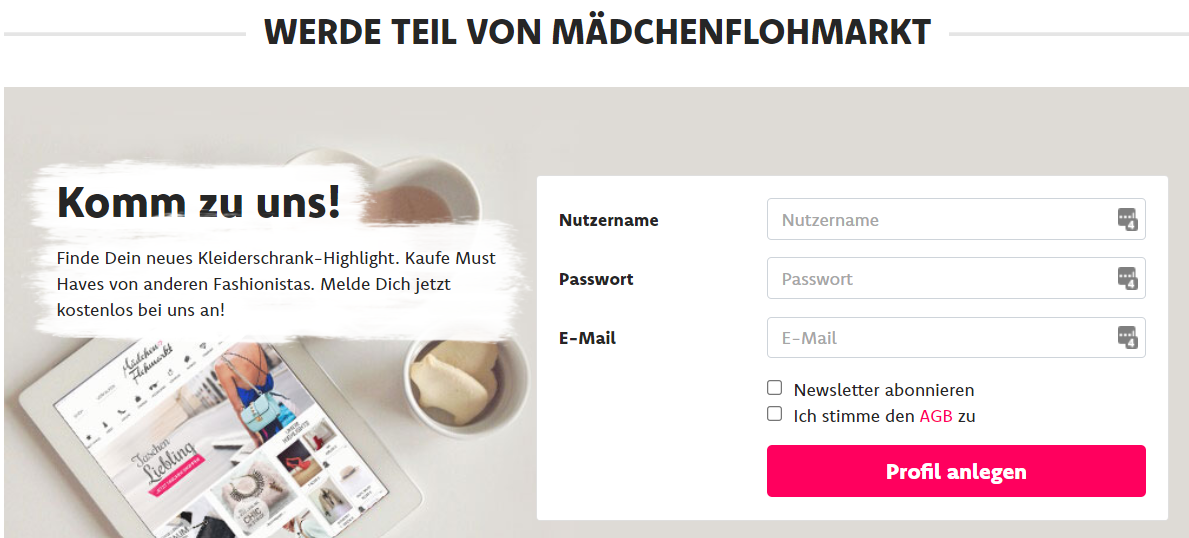 Create a username and password and enter your correct email address. Then you only have to read and agree to our terms and conditions.
Then you will find our confirmation email in your email inbox. In it you will find a confirmation link to complete your registration. Sometimes this email ends up in your spam folder - please check there as well.
Your username is also visible in your closet for other users. For privacy reasons, do not use your full first and last name or your email address as your username.
Registration with your Facebook account:
To register with your Facebook account, simply click the Register with Facebook button.
Have you completed your registration and received a confirmation email with a confirmation link? Great, then you can log in now.
Click here to login.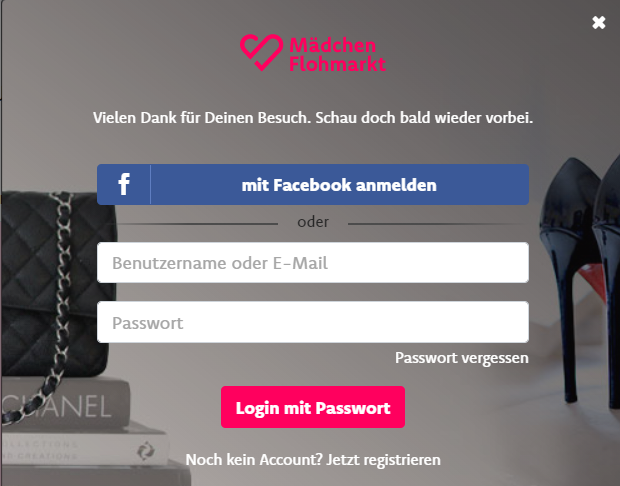 I get an error message when registering. What do I do now?
If your email address is not allowed during registration, then there is already a user profile with this email address at Prelved. So you are already a member :)
Just log in to the already existing account. If you have forgotten your username and password, you can request a new one by clicking Forgot password.