You have discovered an article that is possibly fake or violates copyright?
Please report this item directly to us so that our team can check it and warn the seller if necessary or remove him/her from our platform.
Other reasons for reporting can be wrong or misleading product descriptions, technical items, men's fashion or items that violate our terms and conditions. We are grateful for any information :)
Product report via our app
You can find the report product button directly in the product offer below the product description.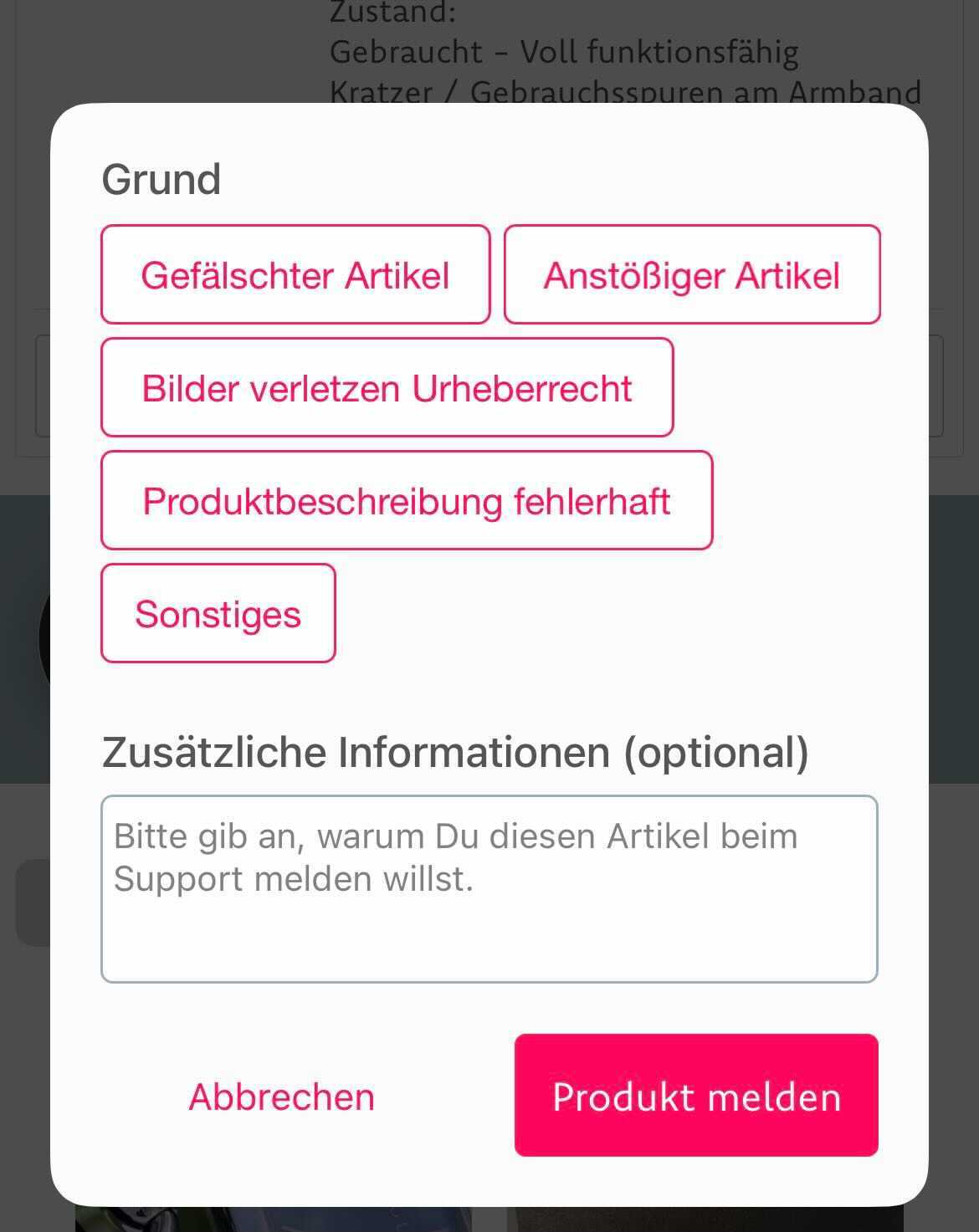 Product report via our website
You can find the button report product on the product page below the product description and the profile picture of the user.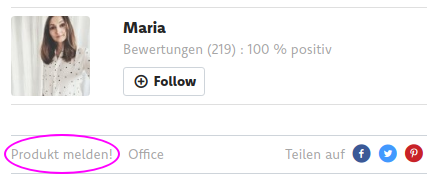 What can be sold at Prelved? You can find more information here.