Great - You have found a new favorite item at Prelved!
You can enter your voucher code during the checkout process before clicking Buy Now in your shopping bag. Vouchers are valid for one year (unless otherwise stated) on all Concierge items.
Website:

App: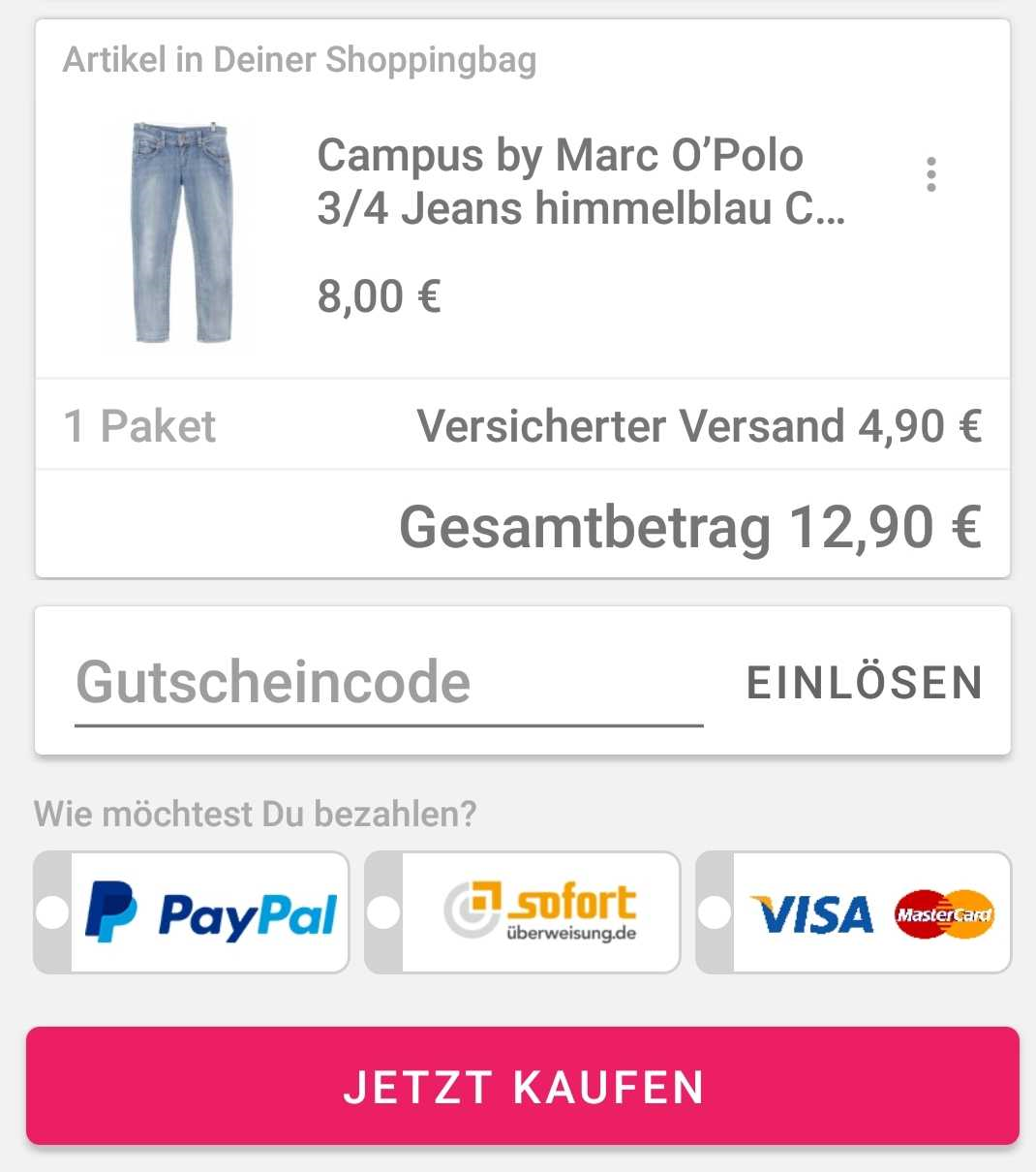 Your voucher is not accepted?
This may be due to the following reasons:
The voucher has already run out and was only valid during a certain promotion period.
Your order contains a marketplace item, because our vouchers are only valid for concierge items.