When shopping secondhand, sometimes you just want to be inspired and sometimes you are looking for something very specific.
In any case, the filter option on Prelved is helpful to quickly and easily choose specific categories, brands, sizes or colors to store.
Select filter
On the website, you can set your filters on the left sidebar. On the mobile site, you can find our filters in the bar at the top next to categories.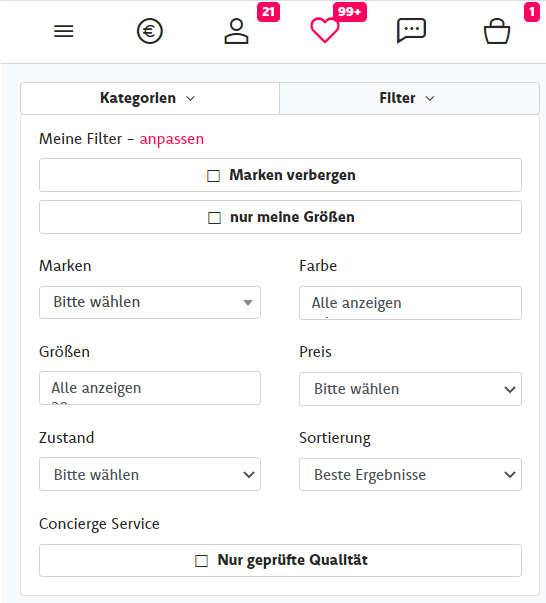 In our store there are the categories fashion, shoes, bags, accessories and jewelry.
By the way: Did you know that you can also set your fashion feed once and save your data afterwards? This way you can easily activate and deactivate relevant brands and sizes with just one click.
Here is an overview of all categories that you can choose to store with us: